The brand new Wheel Cover: our latest release!
Our store has just added this Steering Wheel Cover with Anti-Slip Braiding to its stock. A hot trending product for comfortable driving. Don`t miss this great offer!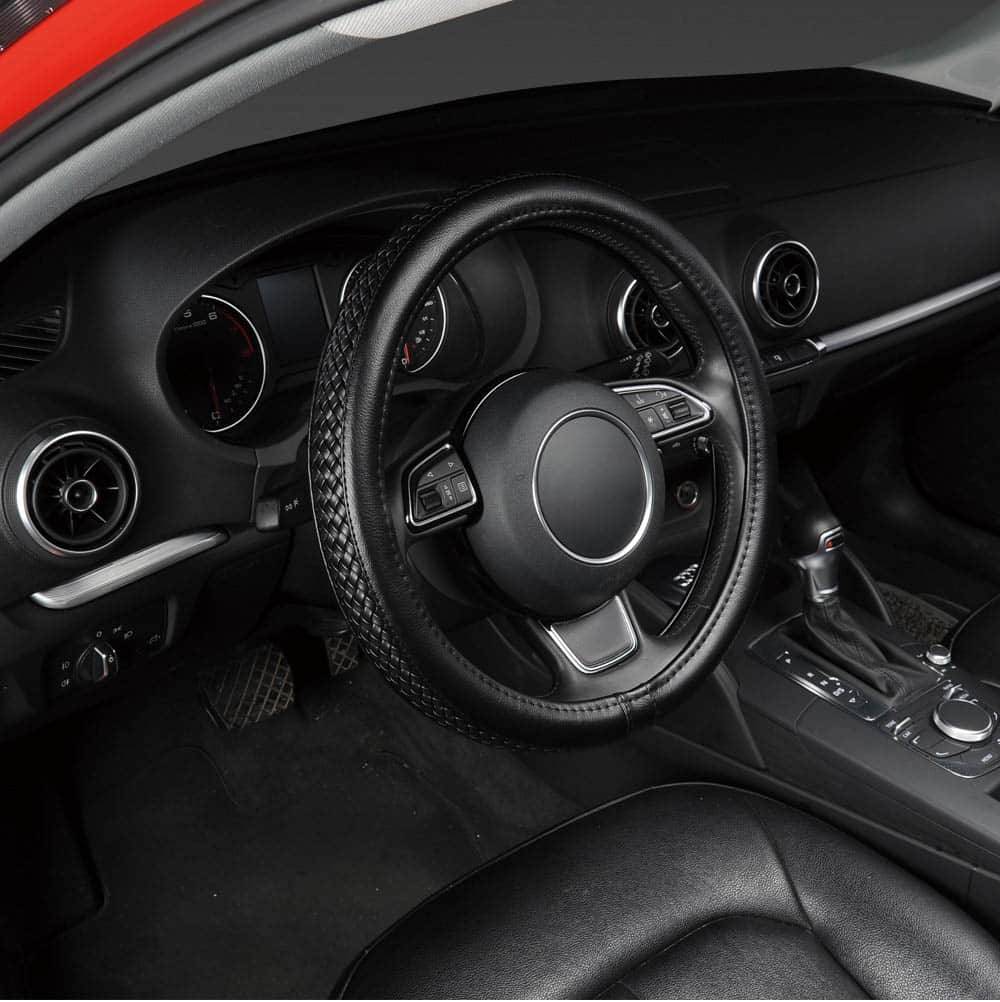 FEATURES:
🚗 Easy to install, slips right on the steering wheel and instantly improves the appearance of old or dirty steering wheels.
🚗 Made of smooth and durable PU leather with stylish design.
🚗 Universal size fits 95% steering wheels with an outside diameter of 15 inches, easily slips-on.
🚗 Premium white anti-slip inner, environmentally friendly and odor-free. Fashionable and high-performance steering wheel cover.
🚗 Increased safety: a better grip on the steering wheel gives you more control on the road.
🚗 Adds comfort and fashion style to any vehicle.
🚗 Heat resistant, cold resistant and wear-resistant.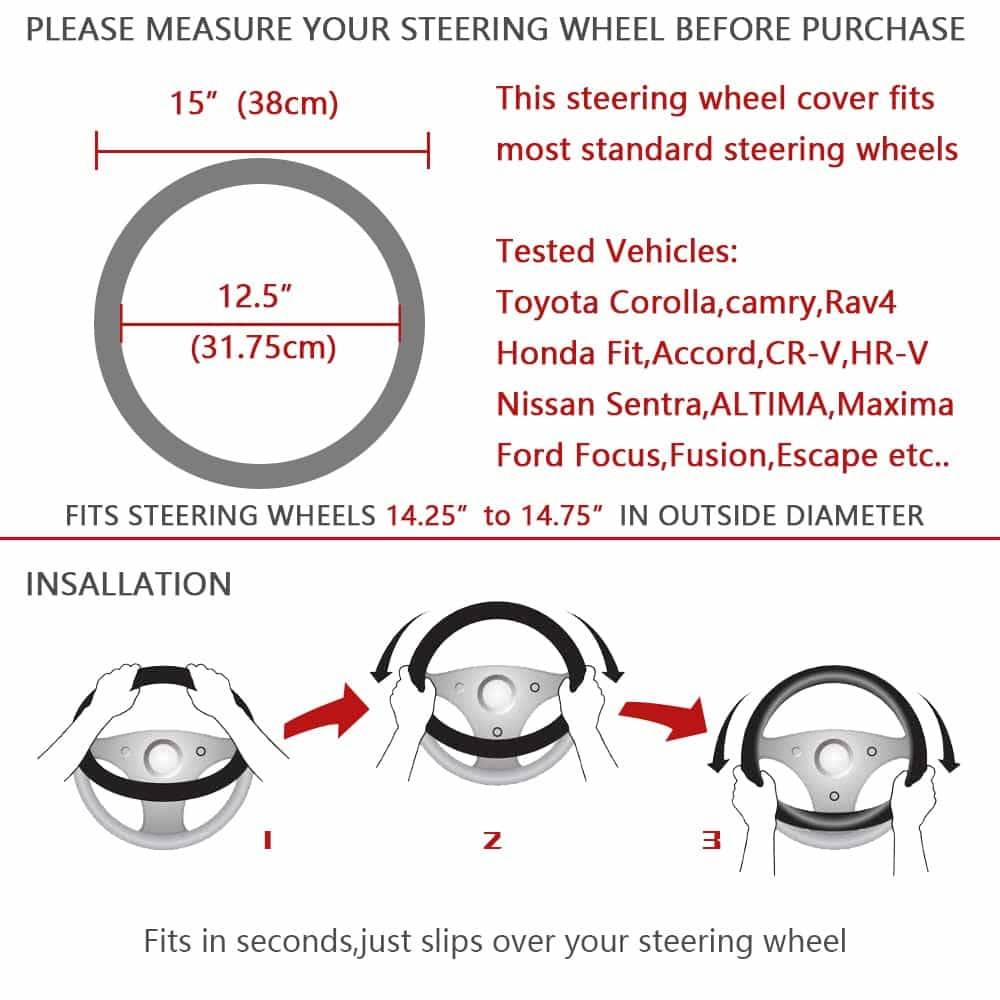 SPECIFICATIONS:
Material type: PU

Leather.

Outer diameter: 38 cm / 15 in.

Inner diameter: 31,75 cm / 12,5 in.

Item weight: 0,45 kg / 0,99 lbs.

Fits to: 36,2 – 37,47 cm / 14,25-14,75 in.
Drive with pleasure with our new Steering Wheel Cover with Anti-Slip Braiding!