Are you stressed and burned out? Do you have pain all around your body that doesn't seem to go away? Feel better immediately with this Therapeutic Energy Bracelet.
With its magnetic hematite beads, the bracelet will aid your body to alleviate pain, tiredness and will increase blood circulation. The attributes are four healing elements: Neodymium Magnet, FIR, Germanium, and Negative Ions. 
🔘 Neodymium magnet: it regulates and decreases blood pressure and relieves undesired pain in all parts of your body!
🔴 Far infrared: increases cell energy, improves metabolism and aids people who suffer from circulatory issues.
⚫️ Tourmaline: anti-radiation and anti-fatigue, long-term effects and reduces inflammation.
⚪️ Negative Ion: also known as the "Vitamin of the Air", it increases the breathing and immune system functioning.
All of these strong elements will help you decrease stress, enhance and power up your body and your endurance, lower depression, defend you from aging issues, and improve your quality of sleep.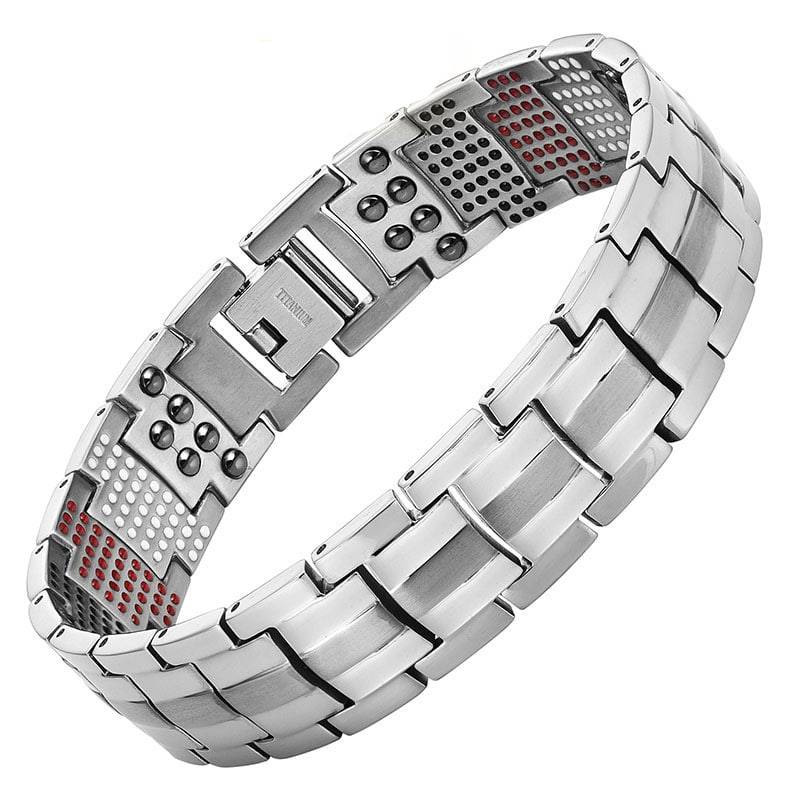 This bracelet is incredible for athletes and health enthusiasts!
THERAPEUTIC & FASHIONABLE – As much as this bracelet is therapeutic, it's also designed to look sleek and fashionable. No one would even suspect that these bracelets are helping you out with pain and other health issues.
DURABLE AND COMFORTABLE – It's crafted out of titanium—a strong, lightweight metal.
100% HYPOALLERGENIC – nickel & lead-free. You won't experience any itching or inflammation with the use of this bracelet.
FOR BOTH MEN & WOMEN – Regardless of its qualities, this bracelet looks amazing on both men & women.
A GREAT GIFT – Know someone who suffers from constant pain? Be a kind friend and get this for them. You'll never know how much this bracelet will make their life easier.
The Therapeutic Energy Bracelet can improve your body's healing process, control blood pressure and erectile dysfunction, and help prevent dysmenorrhea.
Hook Buckle: Easy to wear
Gives you a classy look
Stainless Steel
Length: 21cm
Note: patients with pacemakers or heart surgery cannot wear the bracelet, the magnet cannot be in contact with the magnetic cards
In summary, this bracelet helps improve circulation, reduces inflammation, promotes relaxation, boosts the immune system, lets you have better sleep, relieves pain, enforces positive thinking, and best of all, it looks stylish!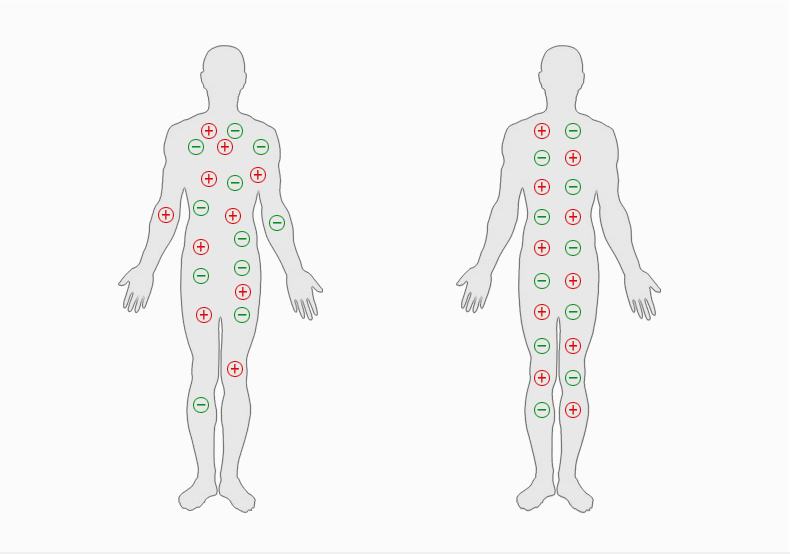 Limited Quantity – Will sell out fast!
CLICK BUY IT NOW!