2020 TOP RECOMMENDED PRODUCT BY DO-IT-YOURSELF LOVERS
Some buyers we spoke with said that Magnetic Wristbands make clambering up ladders much safer the wristband functioning like a 'third hand'.
A true hands-free solution, you won't need to shift around searching for a drill bit, risking a potentially fatal fall.
It features adjustable velcro helping to fit most sized wrists.

INTRODUCING OUR NEW MAGNETIC WRISTBANDS!
It's probably the Best Investment you can make for your long-term
efficiency.
Designed by a team of Elite!
Unlike other brands of wristband, we have used the best breathable materials and tested it on many people, to ensure safety!
PERFECT FOR DIY LOVERS!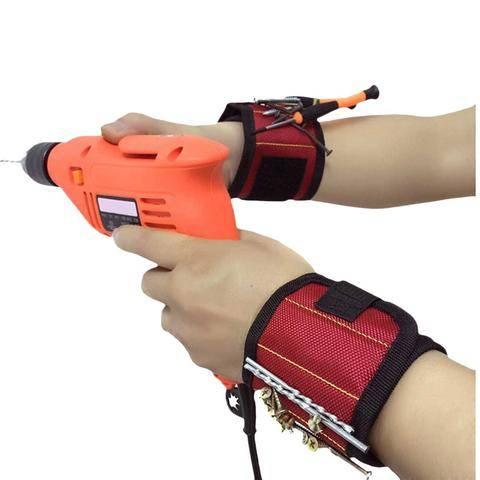 Benefits:
Easy to Use: Simply put it around your wrist like a regular bracelet!
The magnetic wristband is made of 100% polyester and waterproof design.
The comfortable material can give the skin a better feeling and won't be easily sensitive.
The special material makes the weight of the wristband lighter and allows you to work more freely.
The knitted filling mesh design is adopted in the wrist contact area to keep our wrist ventilated and comfortable during working.
The magnetic wristband features a double velcro design that allows our wristbands to fit on different wrist sizes.
The double-layer design allows securing the wrist strap under severe movements without worrying about the fall of the wrist strap during work.
It is not only a work helper for men but also a good helper for women when doing knitting work.
Strongly adsorption of various magnetic tools, screw drill bolts and nails. It will not fall off easily under severe shaking.
With it, you don't have to put your nails in your mouth or pockets at work. It is your job to become more organized and improve your's efficiency!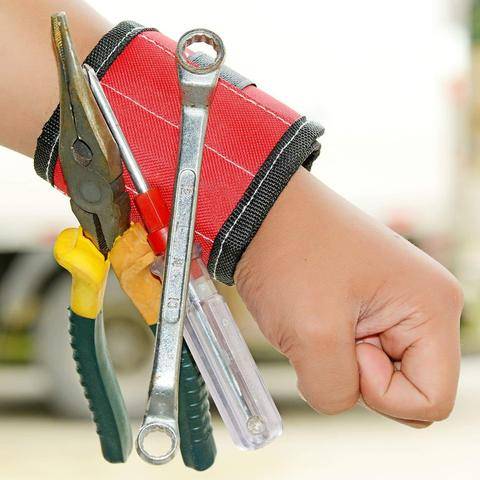 THE NEWEST GIFT!
Give Magnetic Wristbands as a gift to DIY, car, hand-crafted enthusiasts or electricians, carpenters, maintenance workers, dressmakers, construction workers, all of which can help them get the job done easily. It is the best helper.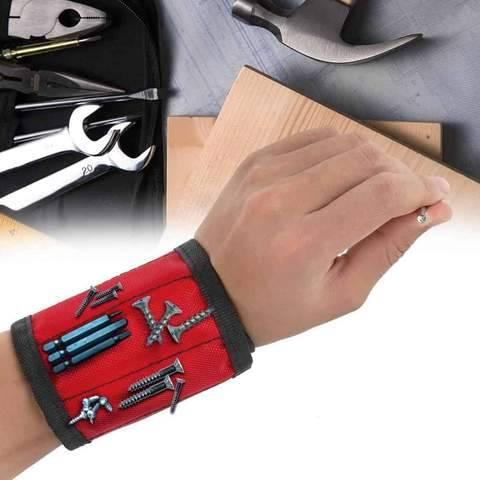 It saves you time climbing ladders and searching for tools, allows you to work in small Spaces without looking down for tools, and speeds up your productivity!
WHY IS MAGNETIC WRISTBANDS THE BEST CHOICE?
✓ The best magnetic wristband on the Market (More Safe and Effective compared to others)
✓ Best Investment for DO-IT-YOURSELF Lovers!
✓ Top Rated 5 Stars ⭐️⭐️⭐️⭐️⭐️
✓ GREAT TIME SAVER by providing a 3rd helping hand when you need it most
SO, WHAT ARE YOU WAITING FOR?
Click 'Add to cart' to try the Magnetic Wristbands today as thousands of DIY lovers have already!
BEWARE of Imitation Devices
(They are less effective and can cause harm to yourself)
Package includes:
1 x Magnetic Wristband
*NOT SOLD IN STORES*