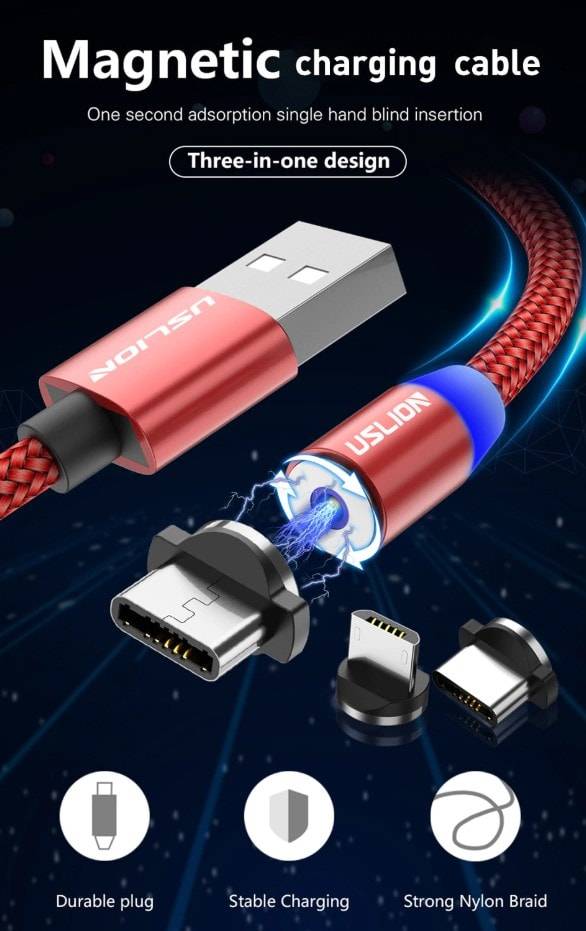 3 In 1 Magnetic Cable 
1 magnetic phone charger cable compatible with 3 magnet adapters for i-Product, Android Micro USB & Type C.
Charging & Data Transfer
Safe charging current, data transfer and power charging 2 in 1 can easily plug and charge without removing the case.
Premium Nylon Braided
Made of premium quality braided, which makes it more durable and sturdier than normal cables but also flexible tangle free, withstand a variety of everyday connection needs and long-term use.
Magnetic Cable
Easy to connect and disconnect, reduce abrasion, and also solves the cellphone's problem of dust at the charging port accumulated over a long period to prolong so as the life of cellphones.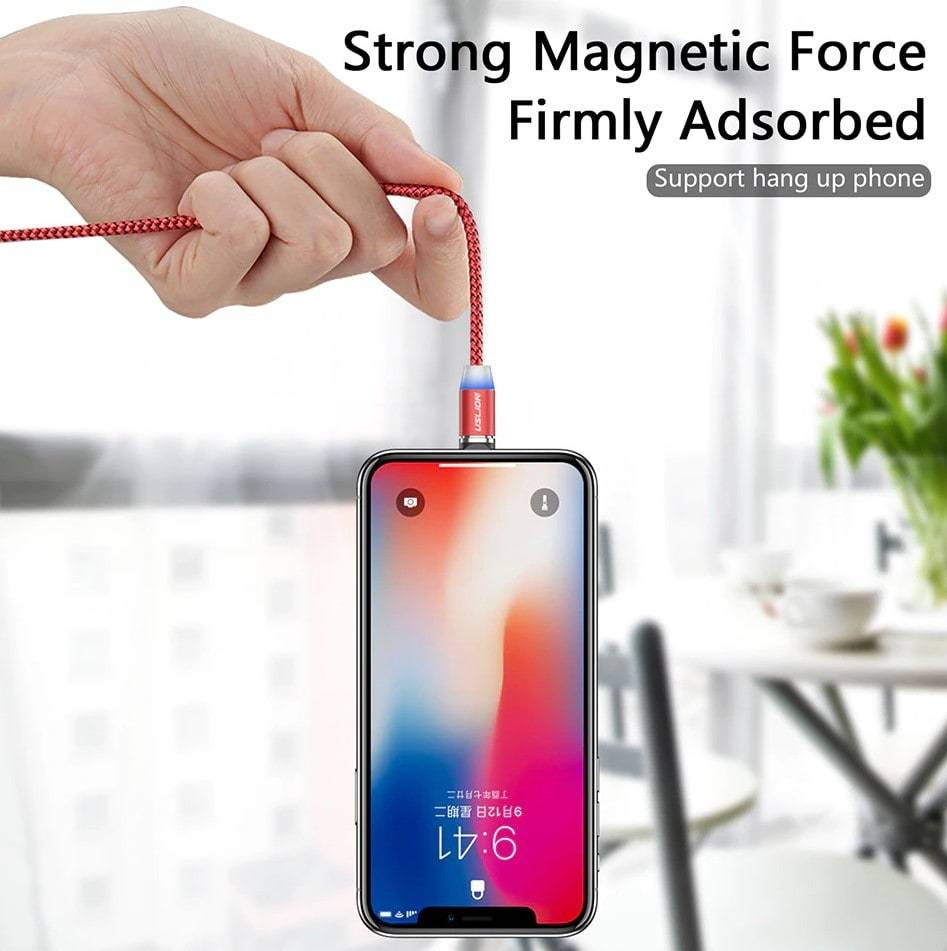 FEATURES
Magnetic design: Experience the best way to charge your phone
LED indicator: The integrated blue LED indicator lights up when the cable is active
Ultra-Durable: Metallic port + braided nylon thread makes the product durable
Easy to charge: The plug is separated from the cable. It can stay on the phone, only 1 second is connected to charge.
Dust cap: The magnetic connector could be a dust plug. In addition, it can reduce damage to your USB port by preventing frequent connections and pulls.
NOTE
This cable is only for charging, not for data transmission