Winner Outfitters Dog Car Seat Cover
The bane of our existence as dog owners is dog hair, dog hair everywhere. When you own a dog that sheds, you are guaranteed to find dog hair all over your house, your clothes, and your car. Luckily, at least one of these things can be solved by using a dog car seat cover.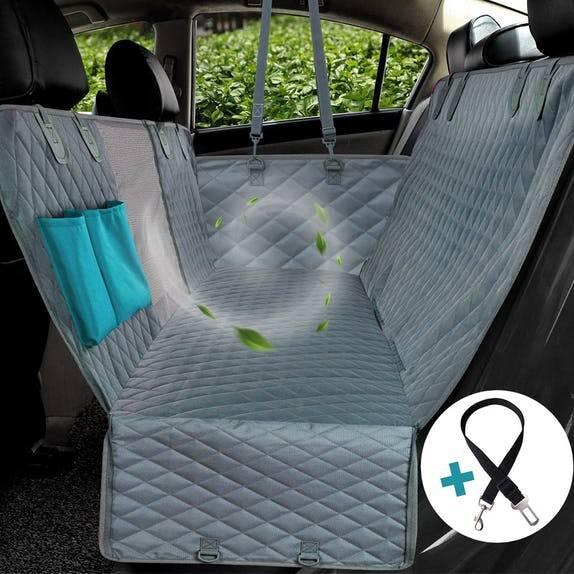 Why you should choose our Dog Car Seat Cover?
It's quite obvious:
It's designed to fit in all standard size cars, SUVs, and trucks.
The cover actually works as both a bench seat cover and a hammock-style cover, giving you twice the flexibility and twice the coverage. When used as a hammock style, it offers extra protection for your seats and your dog friends.
The front part of the hammock covers the backs of your front seats, so they don't get dirty and acts as a barrier to keep your dog out of your lap while you're driving.
The cover is manufactured with a built-in non-slip backing made of rubber. It will stay in place even if little Daisy likes to do sprints back and forth between the windows as you drive.
The fabric is anti-scratch, waterproof, and wearproof. You and Rover will be road trip buddies for years to come with this durable car seat cover.
Adding in the side flap features, this dog car seat cover ensures your car seats will be protected from any unforeseeable accidents from top to bottom.
Keeps your dog from jumping up front or falling between seats.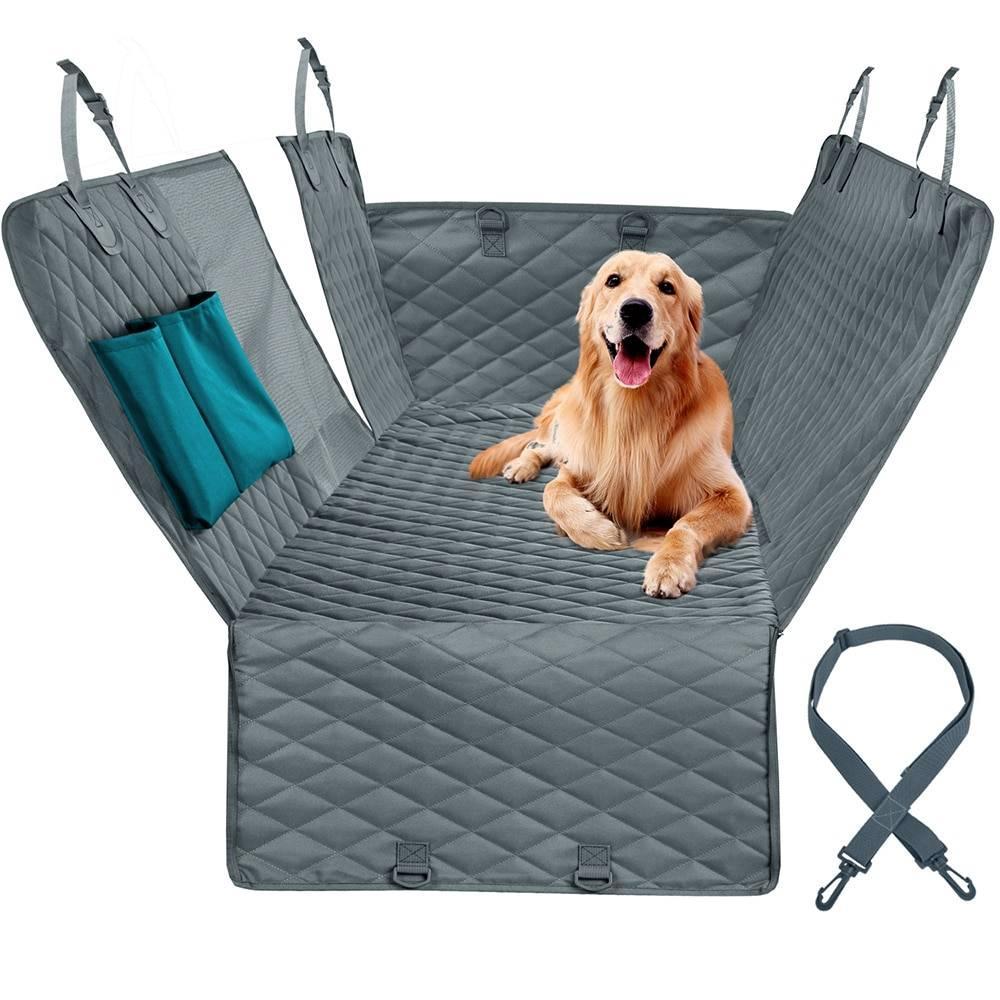 If you are interested in the size of our Dog Car Seat Cover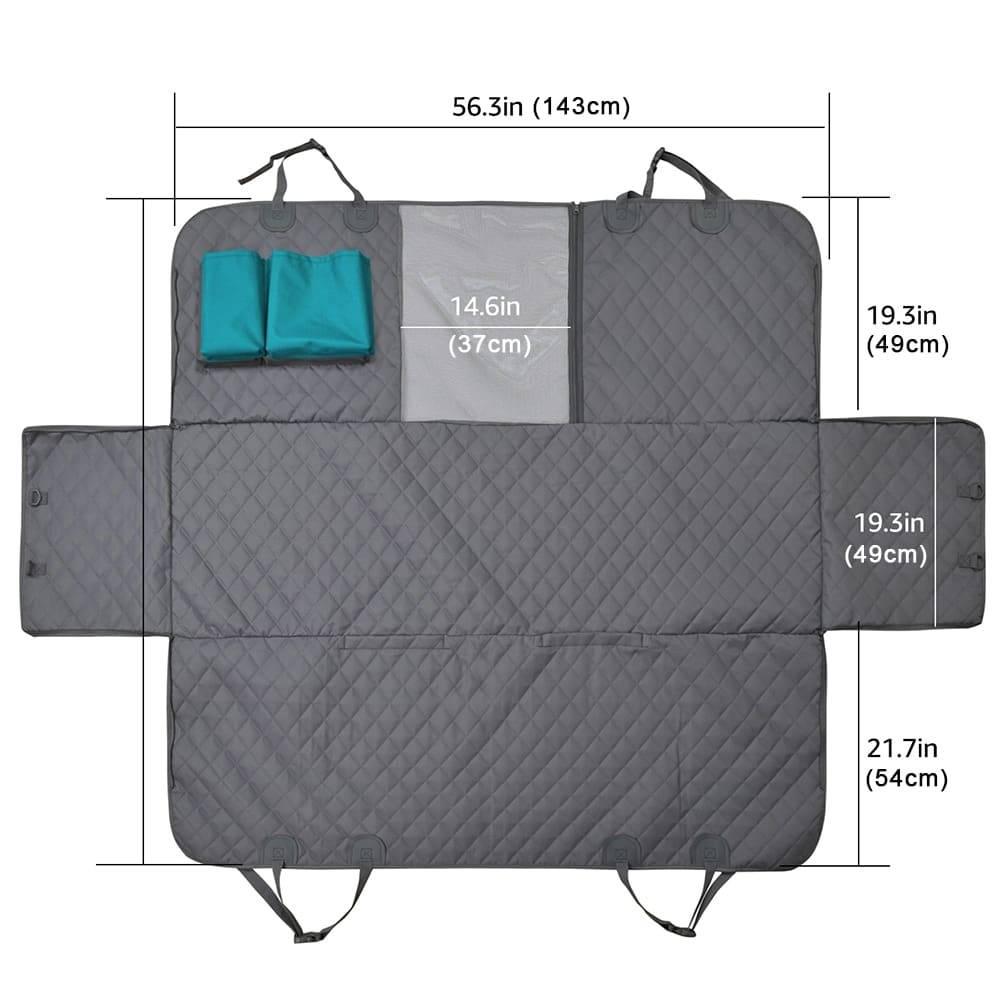 Don't worry. Your dog won't feel detached
Breathability and visual mesh window are included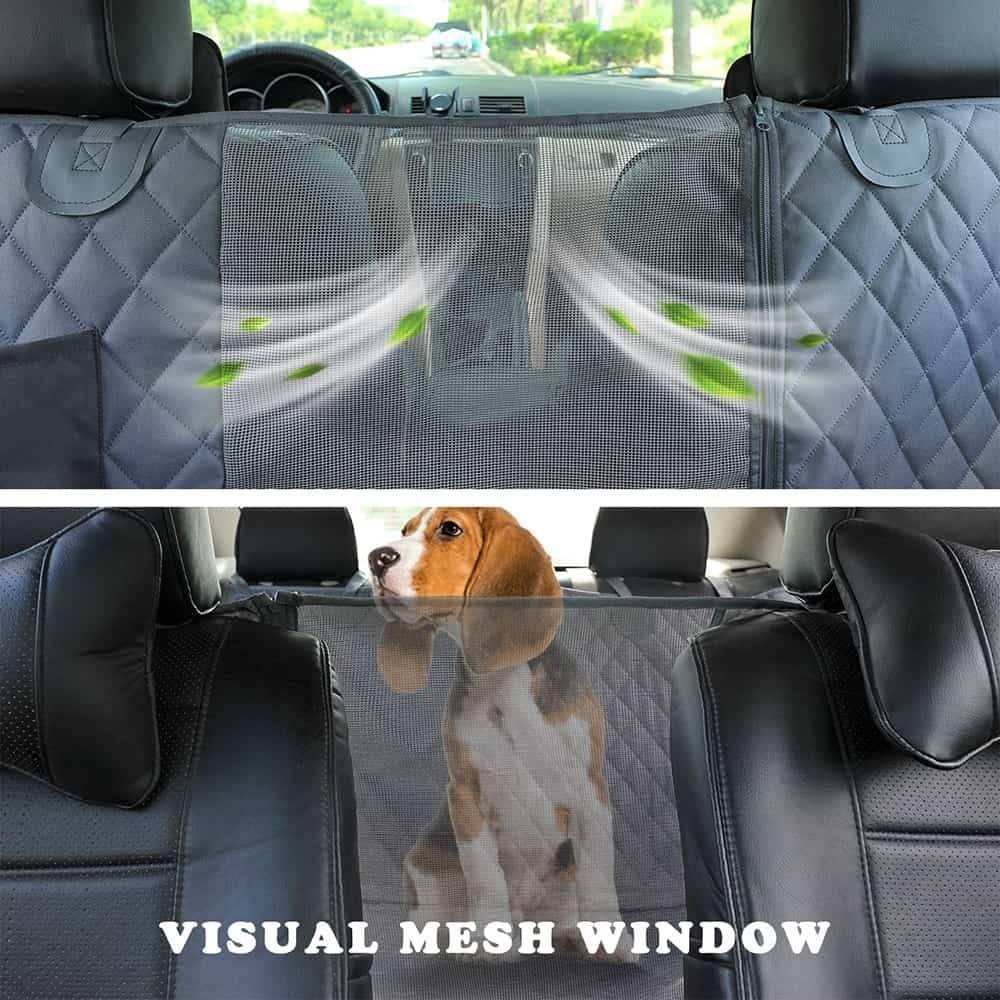 If all of the above is not enough for the purchase then we must introduce you to the latest advantages: 
Easy installation
2-in-1 functionality
Soft, durable non-slip material
Seat anchors, snap buckles are included
100% Waterproof
Color: Grey
Size: 152 x 143 cm / 59.9 x 56.3 in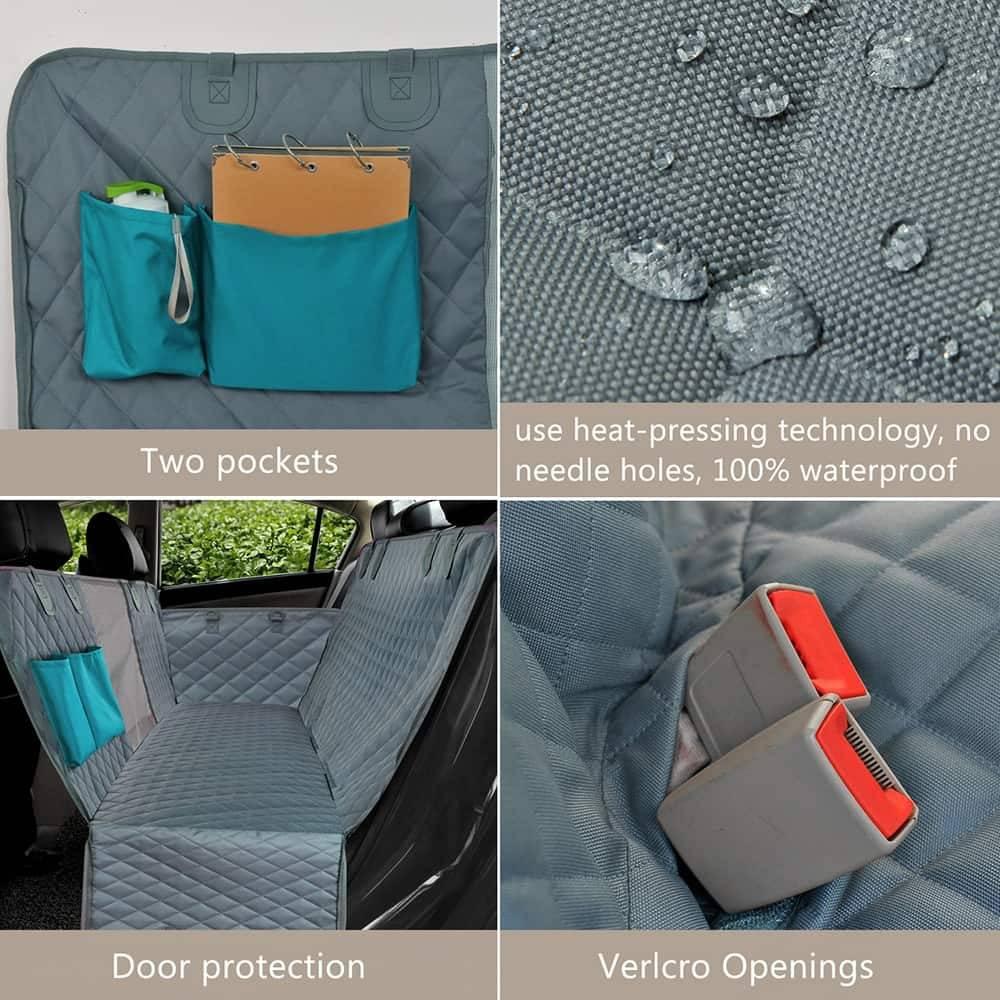 Satisfaction guaranteed!