With these tools and equipment, you can remove the car body dents by yourself!
It is easy to operate and you can repair dents anywhere and anytime
SAVE TIME AND MONEY!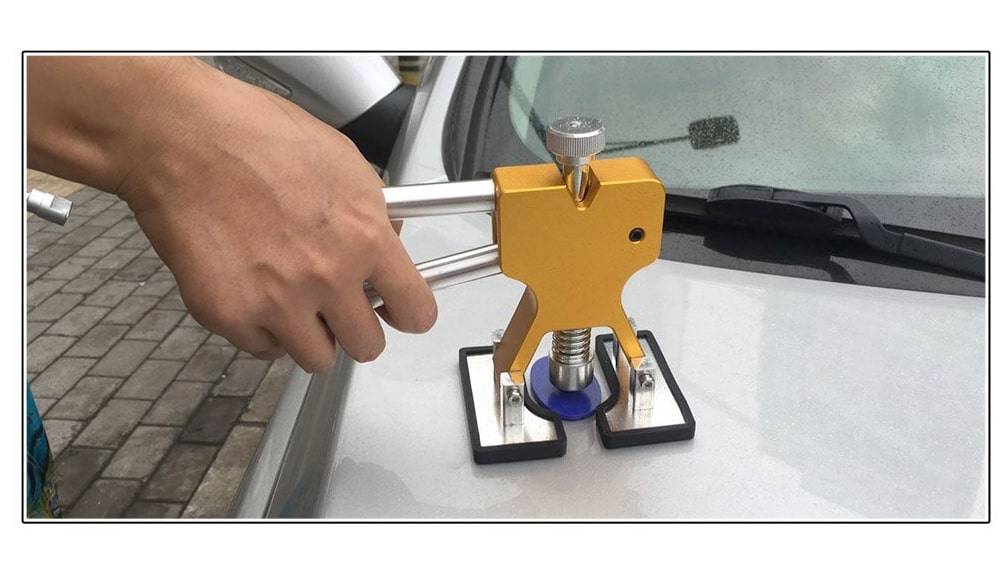 Works on all kind of dents and dings
Ergonomic design
Tempered high carbon stainless steel tools
Fast and easy to use
Wide range of applications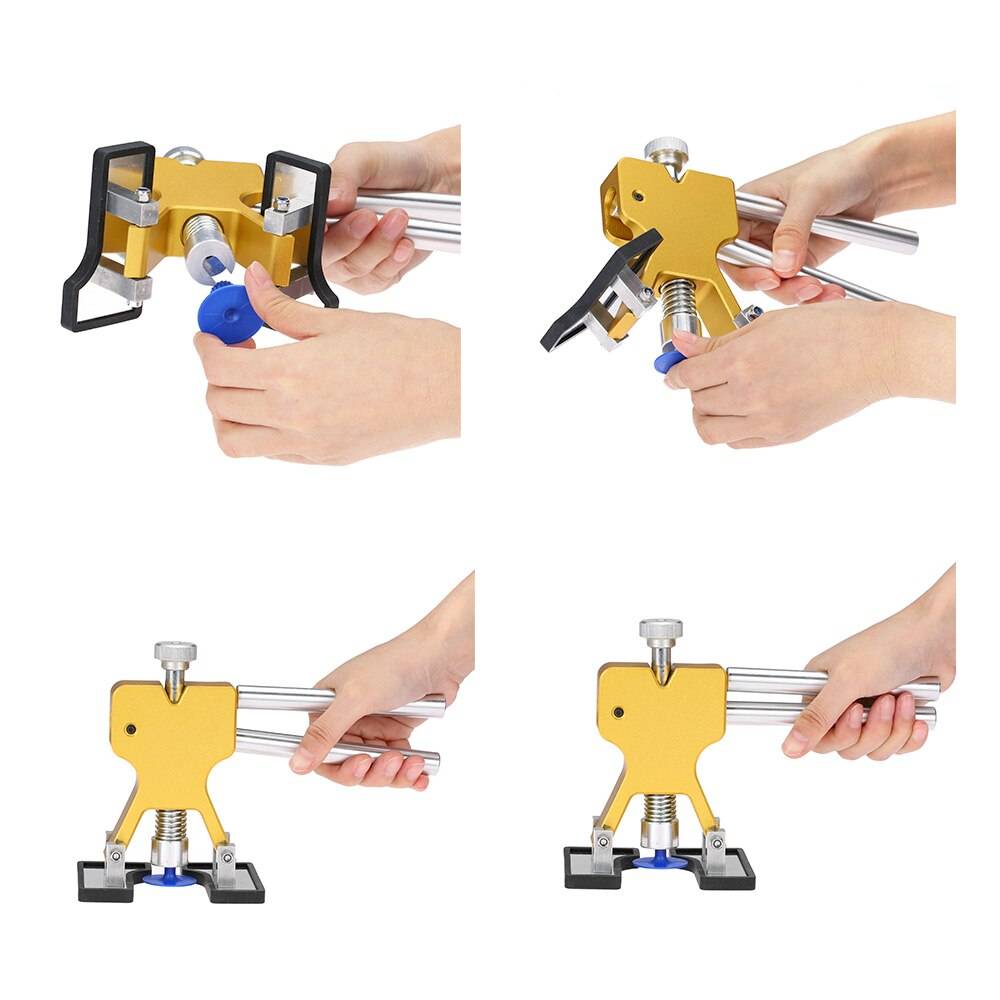 Why do you need to buy this kit?
– Cheaper than professional repair. This tool can substitute a trip to the repair shop and help keep more money in your wallet. There are kits for tiny, medium-sized, and large dents, and the average price of the kits is generally a fraction of what you'd pay for repairs.
– Easy and convenient. With the right dent puller, it's very easy to set up in your driveway or parking lot. You can rest easy knowing they will not damage your car's paint.
– Boost your car value. Dents are an eyesore that depreciates the vehicle's value. You can solve this problem when you opt for the best car dent remover. If your lease is ending soon, getting the car into tip-top shape becomes even more of a priority.
– Environmentally friendly. Whenever you take your car to the shop for bodywork, technicians are likely to use power tools to sand the damaged area, add paint primer, and so forth. With the best dent repair kit, you don't have to deal with the chemicals and toxic mess created through this process. It's cleaner and safer to get the job done without plugging anything into an AC outlet.